Elena Pourmal, The HDF Group
UPDATE January 19, 2016: The HDF5-1.10.0-alpha1 release is now available, adding
Collective Metadata I/O

to these features:

– Concurrent Access to an HDF5 File: Single Writer / Multiple Reader (SWMR)
– Virtual Dataset (VDS)
– Scalable Chunk Indexing
– Persistent Free File Space Tracking
We're pleased to announce the release of HDF5 1.10.0-alpha0.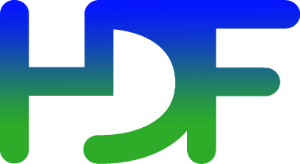 HDF5 1.10.0, planned for release in Spring, 2016, is a major release containing many new features.  On January 6, 2016 we announced the release of the first alpha version of the software.
The alpha0 release contains some (but not all) of the features that will be in HDF5 1.10.0.  The Single Writer/Multiple Reader and Virtual Data Set features, below, are both contained in this alpha release as are scalable chunk indexing and persistent free file space tracking.  More features, such as enhancements to  parallel HDF5 and support for compressing contiguous datasets will be added in upcoming alpha releases.
Here are the highlights: