The HDF Group welcomes Ann Johnson as Director of Engineering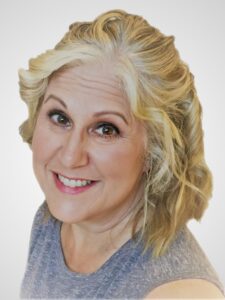 The HDF Group is pleased to announce Ann Johnson has joined as the new Director of Engineering, reporting to David Pearah, CEO.
Ann was most recently the Vice President of Engineering at Reservoir Labs, responsible for global engineering operations, personnel, and project management. Prior to Reservoir Labs, Ann held several executive management positions at SiCortex, ClearSpeed Technology, and Silicon Graphics.
In her new role as Director of Engineering, Ann will be part of The HDF Group's senior management team—working with all facets of the organization while overseeing and managing software development, quality assurance, and dev ops teams. Her specialized skillsets and past experiences building and directing global technical teams will greatly support The HDF Group's expansion into new product and service verticals.
"We are excited to have someone of Ann's caliber join The HDF Group family and we know she will continue to uphold our dedication to engineering excellence and exceptional client support" says David Pearah, CEO of The HDF Group.
About The HDF Group
The HDF Group believes in advancing state-of-the-art open source data management technologies, ensuring long-term access to the data, and supporting our dedicated and diverse user community. We do this by ensuring the creation of high quality software that addresses user needs and takes advantage of innovations in data management. The HDF Group is the developer of HDF5, a high-performance software library and data format that has been adopted across multiple industries and is the de facto standard in the scientific and research community. The HDF Group actively partners with this community to understand their needs and the challenges facing them. To help them meet these challenges, The HDF Group offers personalized consulting, training, design, software development, and support services to help clients take full advantage of our unique suite of technologies. For additional information, please visit http://www.hdfgroup.org.