The HDF Group Welcomes Glenn Song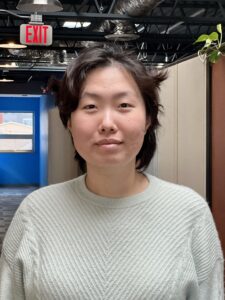 Glenn Song has joined The HDF Group as a software engineer. Glenn is a recent graduate from the University of Illinois, where she majored in Computer Science. During her time at school, she won the first prize at the VenusHacks 2022 Hackathon, which she competed in with her friend. She also gained experience in creating mobile apps as part of an internship.
Glenn will be working with Scot Breitenfeld, Jordan Henderson, and the rest of the Exascale Computing Program team to improve the virtual object layer (VOL) test suite.
Welcome Glenn!