Webinar Announcement: Tutorial: Constructing a Simple Terminal VOL Connector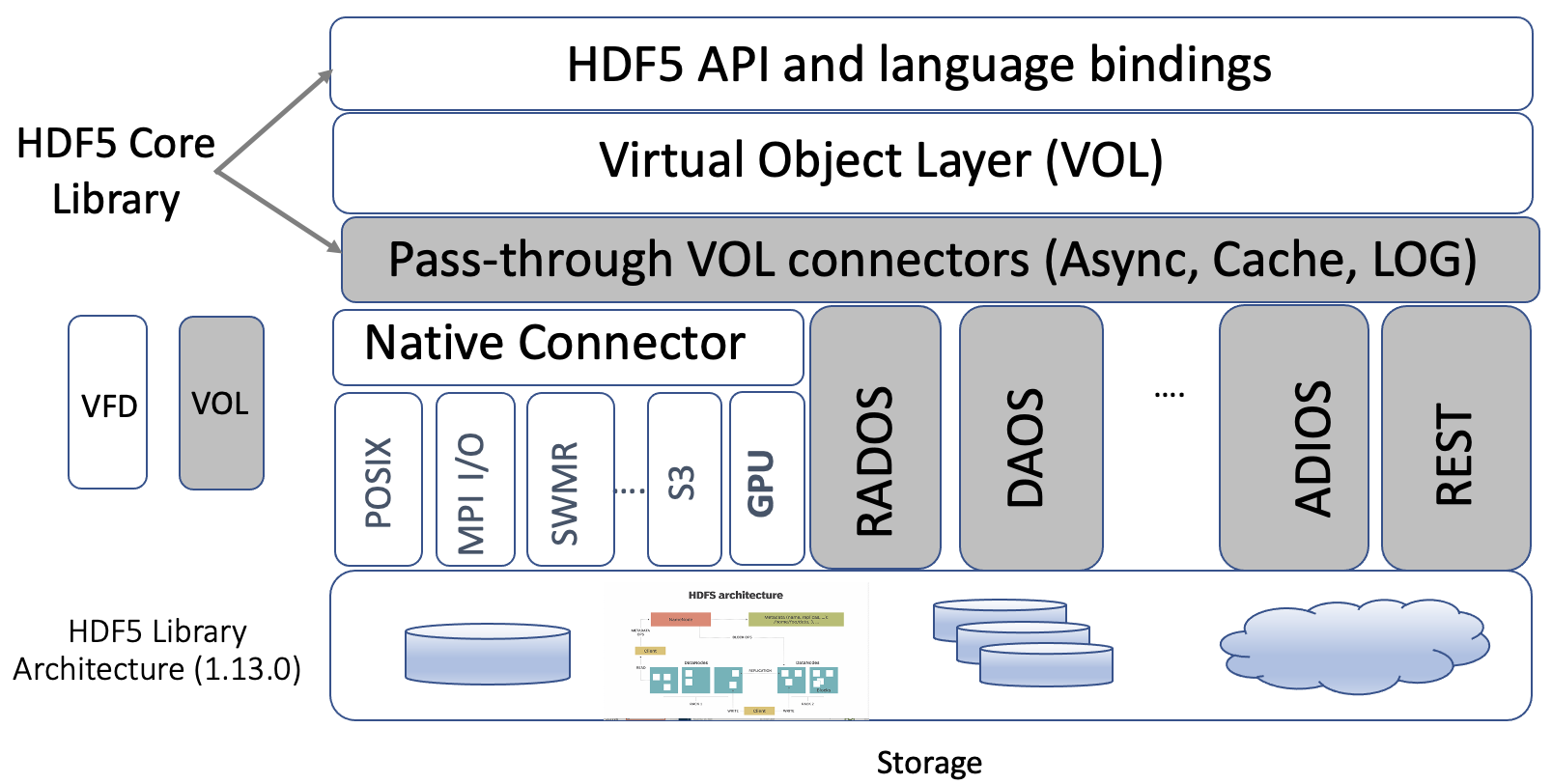 UPDATE: The date for this tutorial session has changed. It will now be held on Friday, February 25th, 2022, 11:00 a.m. – 1:00 p.m. central. The text below has been updated to reflect this change.
This two-hour tutorial will cover the basics needed to construct a simple terminal VOL connector. The main focus will be mapping HDF5 API calls to alternative storage and setting up VOL fields and callbacks to support this. At the end of the tutorial, you should be able to get started writing your own terminal VOL connectors. The only prerequisites are a familiarity with the HDF5 API and C programming. Having some basic knowledge of the VOL architecture will be helpful.
Please join us on February 25, 11:00 a.m – 1:00 p.m. Central for this session. Registration is required.