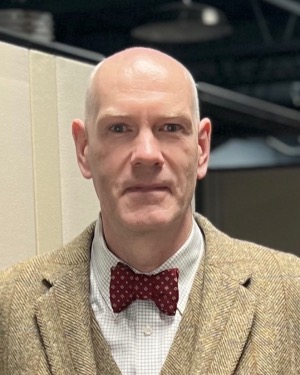 Gerd Heber
Executive Director
Since joining the HDF Group in 2010, Heber has been involved in a range of activities including managing major projects, business development, customer engagement, community outreach, and application development. His wide web of collaborators contributes ideas and solutions solving challenging data problems. Heber often addresses user questions on the HDF Forum and is a rotating host for a weekly online meeting called Call the Doctor to help solve HDF5 user issues.
Gerd Heber received his PhD in Mathematics from the University of Greifswald, Germany, and studied at Moscow State University and Friedrich Schiller University, Jena. He held research positions at the Gesellschaft fur Mathematik und Datenverarbeitung in Berlin, University of Delaware, and Cornell University, and was IT Manager and Applications Specialist at Oxford-Man Institute for Quantitative Finance in the UK.
Throughout his career, Heber has actively worked on interdisciplinary projects with a strong emphasis on applications. Much of his work has focused on simulation and visualization, data modeling, data integration, and large-scale data management for scientific and commercial applications in quantum chemistry, population dynamics, fracture mechanics, materials science, quantitative finance, fusion, and electromagnetics. He developed an HDF5 (semantic web) ontology and specified the first REST-based model for HDF5 data services. He also led HDF5 integration efforts with spreadsheet tools, database management systems, and (command-line) shell environments.