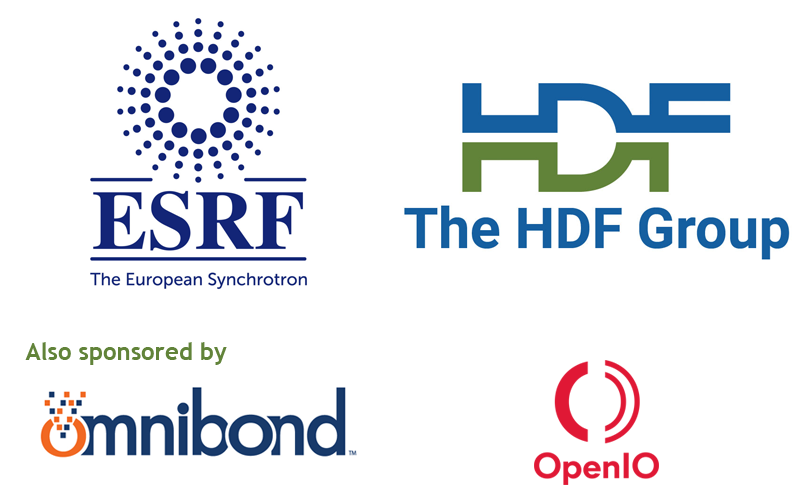 The HDF Group is pleased to announce plans for a HDF5 European Workshop for Science and Industry. Co-sponsored and co-organized with ESRF, this free event planned for September 17-18 at ESRF will cover HDF5 latest developments presented by The HDF Group, then delve into HDF5 use cases from science and industry, wrapping up with a presentation on HDF5 Applications and Tools. ESRF will continue with a h5py code camp on September 19-20, 2019.
Submission of abstracts for HDF5 use cases for science and industry and tools and applications may be submitted online. ESRF is also handling registration for the event, which is currently open on their website.
The HDF Group and ESRF are seeking sponsors for this event. If your organization is interested in helping support this event and the attendees, please reach out to us using the form below.